The Polyvagal Theory and Your Vagus Nerve
Dr. Stephen Porges coined the polyvagal theory, highlighting the benefits of stimulating the vagus nerve, the main parasympathetic nerve. The parasympathetic nerve is, in simple terms, the body's relaxation system activator.
The vagus nerve begins in the neck, traveling down to various organs, including the heart, lungs, liver, and digestive system. This nerve is activated when your body is relaxed or in "rest and digest" mode.
Adrenal Patients Need Vagus Nerve Stimulation
Adrenal patients spend too much time in fight-or-flight mode. To heal, they must get out of fight-or-flight and into rest-and-digest. The longer and more often they can get into the rest-and-digest mode, the faster they will get better.
To heal, adrenal patients must get out of fight-or-flight and into rest-and-digest.
The vagus nerve activation is in complete opposition to the trigger-happy sympathetic nervous system when we are in constant fight-or-flight. When the vagus nerve is activated, it regulates crucial bodily functions, such as digestion, heart rate, immune response, and detoxification.
By activating this nerve over time, you increase its tone, thus increasing its activity and adding many positive benefits.
Tell Your Body It's Safe to Relax
When you stimulate the vagus nerve, it sends the message that your body can relax. This is the complete opposite physiology of Adrenal Fatigue.
The vagus nerve balances adrenaline and cortisol. It also stimulates critical bodily processes that Adrenal Fatigue suppresses, like the digestive and immune systems.
How Often Should You Stimulate Your Vagus Nerve?
I ask my patients to practice the following exercises multiple times per day. The more, the better!
Every time you stimulate the vagus nerve, you boost your relaxation physiology, which will counteract the stress physiology in time. Practicing these exercises before meals is beneficial if you have digestive troubles.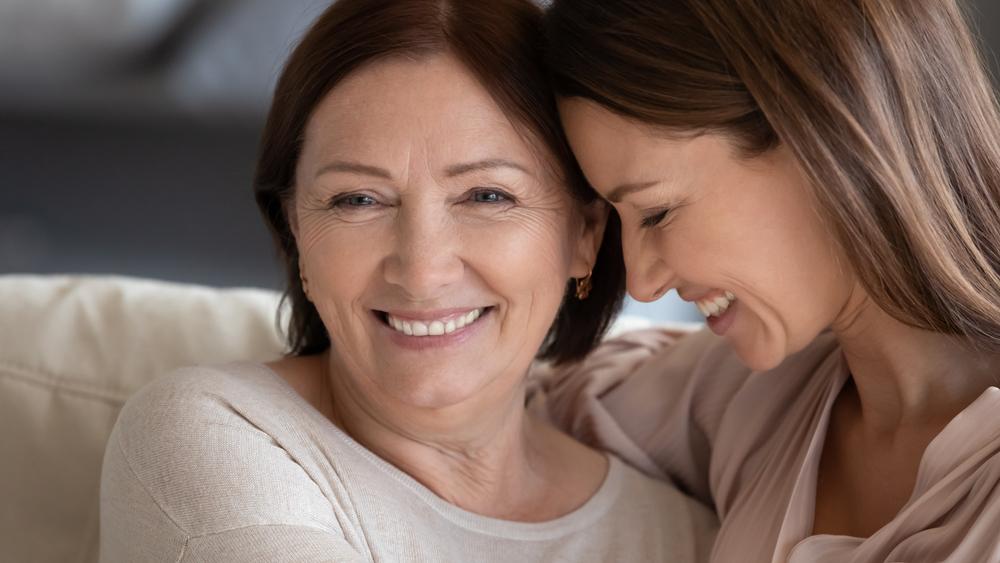 Some Great Vagus Nerve Exercises
Enjoying and being in nature
Keeping a gratitude journal
Finding sources of joy, humor, or playfulness
Singing or humming
Stretching or walking
Gently tugging on or massaging your earlobes
Touching, hugging, massaging
Chewing (even gum!)
"Savoring"
When savoring, think of a time when you were safe, calm, and happy. Go there in your mind and be there with all your senses.
Focus on the activity or the sensation and be as present as you can in the moment.
A mantra can help too. If your mind wants to obsess, let it obsess on one singular phrase repeatedly: a prayer, part of a poem, or a phrase.
There are also several physical stimulation exercises out there. Those are sometimes unreasonable for my patients to do, especially at the beginning of treatment, because of muscle pain, weakness, and fatigue.
When you practice the items from the list above, try to do so with intention. Focus on the activity or the sensation. Be as present as you can in the moment.
What You May Notice After Practicing Vagus Nerve Stimulation
The goal with long-term practice is increased vagal tone. In time, the increased vagal tone has been shown to relieve symptoms of anxiety and depression. It also improves heart and digestive function and reduces inflammation.
If you are an adrenal patient, you will notice an overall sense of calm after practice and time. You will also have an easier time settling down, a slower heart rate, and reduced digestive symptoms.
Vagus Nerve Stimulation and My Therapeutic Hierarchy
Activating the rest-and-digest physiology in the body is part of the "Lifestyle" layer of my healing hierarchy. Stimulating the vagus nerve is one of many "lifestyle" exercises I teach my patients while they heal using my Trilateral Approach. It contributes to the body settling down, thus allowing healing to occur.